A while ago I asked if push-in connectors were up to code.  After determining they were, I checked the local Home Depot for these things every time I went. Then one day, bam! There they are.  I grabbed an assorted 10 pack for ~$2.00, and ran home, filled with the type of excitement only a child feels on Christmas morning when he first lays eyes upon the bounty left by old Saint Nick.  Admittedly, I was probably more excited than any grown man should ever be over this sort of thing.
Some may not know what Ideal In-Sure™ Push-In Wire Connectors are used for.  Ideal In-Sure™ Push-In Wire Connectors, are devices used for joining two or more wires and insulating those connections.  They can be used as an alternative to traditional twist-on wire caps (wire nuts), and require no twisting motion to create a solid connection. When using push-in connectors, the ends of the wires to be joined are stripped  and pushed into the connectors. With traditional wire caps, the wires would have to be twisted together (mechanically joined) before twisting on the insulating wire cap.
Unlike twist-on wire connectors, it's easy to remember how many wires can be connected with a single push-in wire connector.  If you have a 2-port connector, you can connect any combination of 2 #18 AWG to #12 AWG wires. Using twist-on connectors, you'll likely have to memorize or reference a combination chart.
In-Sure™ Push-In Wire Connectors come in 7 varieties, so selecting the appropriate connector is easy.
2-Port

3-Port

3-Port Large

4-Port

5-Port

6-Port

8-Port
Features
No-twist connection reduces repetitive motion fatigue
Low insertion force for fast and easy connections
Compact size makes installation easy
Clear shell gives visual verification of connection
UL Listed to 486C and CSA Certified to C22.2 #188
UL 467 Listed for grounding and bonding applications
600V maximum building wire, 1000V maximum signs and lighting fixtures
Shell rated at 105 C (221 F)
Most old school electricians hate push connectors, due mostly to the crappy design of the first generation stab connectors on the back of receptacles.  I, however, am more open minded, and will try anything that might make a job easier.
Once I got these things home, I did the only thing any reasonable and sane DIYer would do: I took one apart to see how they worked.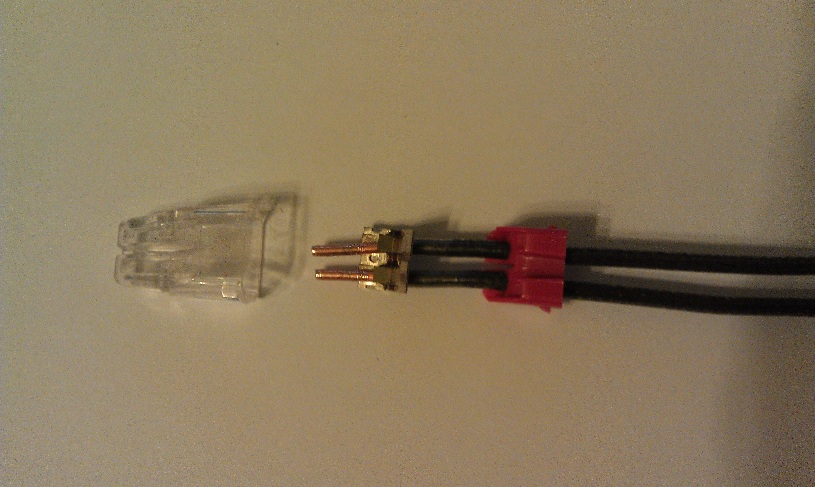 As you can see, they're made up of three parts. The bushing (red), the contacts (metallic), and the insulating cover (clear).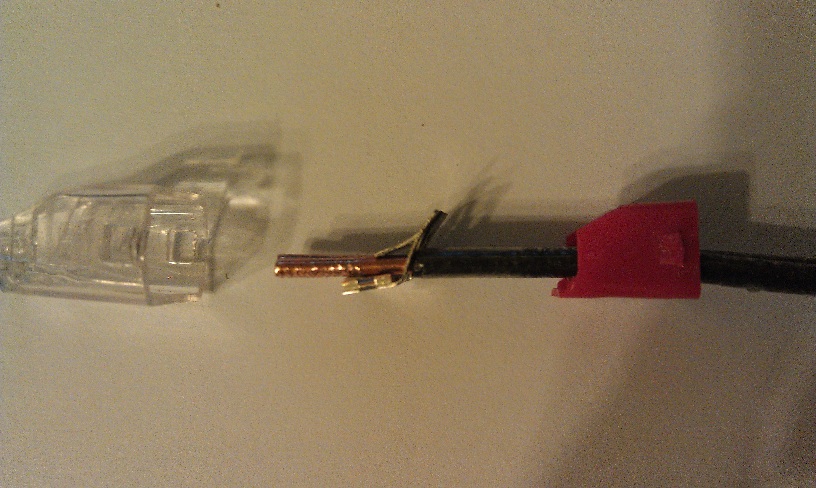 From the side, you can clearly see how the wires are held in place. And let me tell you, they are held in place really well.  I yanked, tugged, pried, and pulled to try and get the wires to come out.  So under normal circumstances, you shouldn't have to worry about a wire slipping out.  I did, however, find a way to remove the wires surprisingly easily. If you twist the wire back and forth while pulling,  the wires will come right out. Doing so does damage the wire quite badly (you may be able to see the damage if you look closely at the above images), so it would have to be trimmed back and re-stripped before inserting it into a new connector. According to Ideal,  twisting the wire to release it is a feature, not a bug.
When fully inserted into the connectors, the wires make a solid connection. So there should be no worry of  resistive heating or arcing with these connectors.
Now I was satisfied the wires were not going to fall out, and I wasn't going to burn down the house due to a bad connection. I decided to see how much time these things could save me in a typical situation.  I wanted to see how long it would take to wire up a simple luminaire, first with traditional twist-on wire caps, then with push-in wire connectors.
The Setup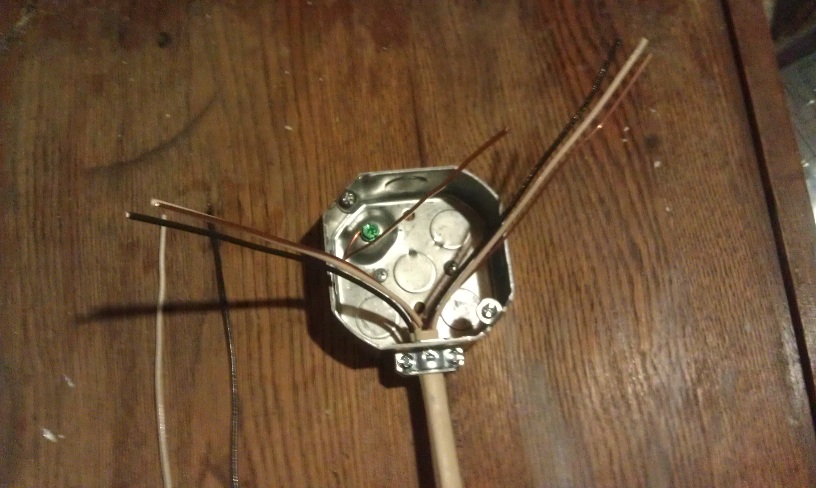 As you can see, I set up a typical scenario that electricians have seen many times.  I have a feeder (from breaker), a feeder to the next fixture, and a couple pig-tails to connect the lamp holder.
Twist-on wire caps
     The Procedure
Strip wires.
Twist wires together.
Trim wires.
Install wire cap.
Repeat for each group of wires.
     The Result
        3:03.2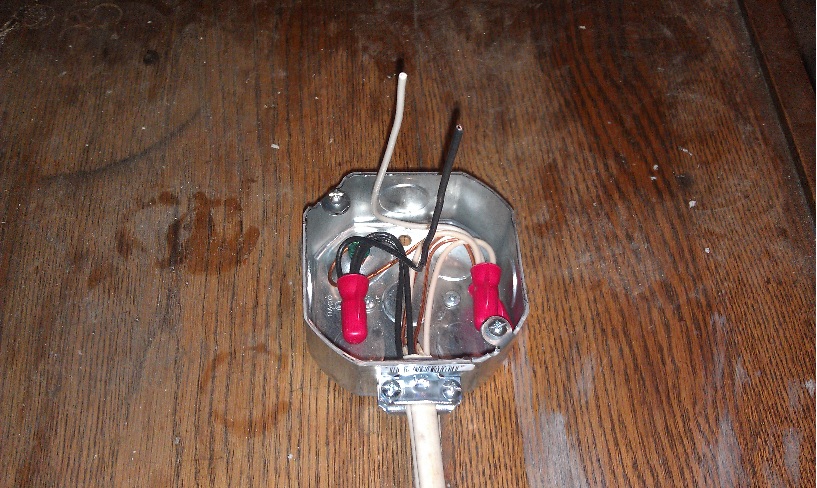 Push-in Wire Connectors
     The Procedure
Strip wires.
Insert into wire cap.
     The Result
        1:50.5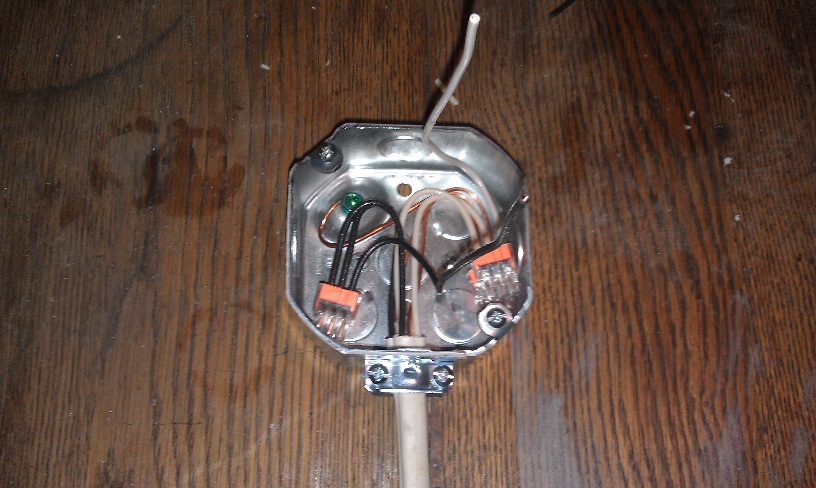 For each luminaire I could save over a minute, using push-in wire connectors. That could be quite a time saver, if I was installing 10-20 lights.
The only fault I could find is that the wires can easily be twisted out of the connector.  I don't think this is a major issue; since the wiring would likely not see that much motion, but it is a small issue that hopefully Ideal can work out. They do cost more than the run of the mill twist-on wire cap, but the installation time savings could easily render that moot. All in all, I'd say these are a pretty slick product.  I give Ideal In-Sure™ Push-In Wire Connectors 4 Captain Constructions out of 5.